"No Room To Reason" -Stan Hirsch
This was Stan's first solo acoustic blues CD. Released in 2000 on Blue Falcon Music. He had been performing in bands as a sideman and as a leader for the previous thirty something years, but his solo acoustic blues performances (his true love) although steady, had always been a smaller part of his overall income. As the gigs for his solo acoustic blues started adding up and filling up his calendar, he decided to forgo most of the band activity and just concentrate on this genre.
Stan always presents (and still does) a vast array of acoustic blues styles in his performances, but it was decided that this album contain only original songs. These 13 tracks not only highlight his guitar virtuosity, but his unique contribution as a song writer to the acoustic blues catalog.(You can listen to his unique interpretations of blues standards on his "Covered in Blues" CD.)
This CD ended up being the stimulus that really propelled Stan Hirsch the bluesman, the guitarist, the artist and the veteran professional musician out of his smaller local regional scene, and up onto that world stage.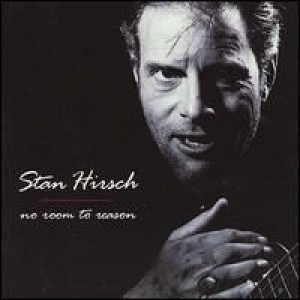 No Room To Reason